How to keep kids from losing their ring…
How to keep kids from losing their ring…
Posted on Tuesday, February 9th, 2016 at 6:03 pm by Mark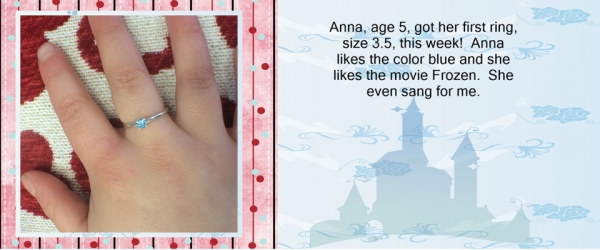 How to keep kids from losing their ring…
When Children first start out wearing a ring, I find that the safest is to size the ring to wear on their middle finger. The main reason for this is that it is less likely to slip off this finger. Children especially are not use to wearing rings, so when they wash their hands or even when they play, they cannot feel the ring slipping off their finger. The ring finger seems to be a more vulnerable location for rubbing and having a ring slip off.
My children are mostly grown now, but over the years we have gotten many different jewelry items for them. My son, Brian, liked American Indians, so we got him a sterling silver American Indian ring. He put it on his ring finger and within a day the ring had slipped into the toilet. Oops. Then there was the gold band that ended in the front yard of our house during a football skirmish. We never got that one back either.
After seeing how slippery these rings could be, I started having them put the ring on their middle finder. Because this finger tends to have more muscle behind it and seems to flex in such a way as to tighten the ring while the child plays or wash their hands, rings are less likely to fall off. I don't think that we lost a single ring after this change. Oh yes, I did have one daughter that at age 16 lost a ring from her ring finger while shopping for clothes. When the ring was replaced it was sized to her middle finger and she still has the ring today.
Ruth Douglas